Tokyo, February 9, 2018- Subaru Corporation and Subaru Tecnica International Inc. (STI; President Yoshio Hirakawa) today announced the outline of their motorsport activities for 2018.

SUBARU vehicles provide drivers with 'Enjoyment & Peace of Mind' as drivers can control them much like an extension of their own body. To demonstrate this, STI competes in motorsports under the toughest of conditions.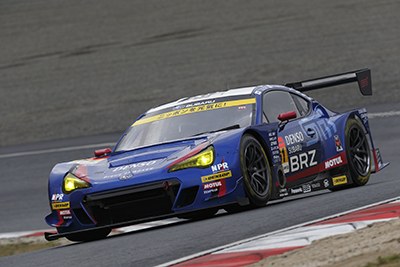 SUPER GT Series
Following last year, STI will run a SUBARU BRZ GT300 in the GT300 class of the SUPER GT series, the most prestigious motorsport category in Japan. To fully prepare for the 2018 season, they will take all possible measures in their race car such as refinements in the combustion efficiency of the horizontally-opposed Boxer Engine, improvements in aerodynamic characteristics and brake heat capacity as well as an enhanced road-holding efficiency of the tires, to avenge last year's defeat.
The team will be operated under the supervision of Project General Manager Makoto Shibuya from STI and the drivers will be Takuto Iguchi and Hideki Yamauchi as in previous years. Together with R&D SPORT, the mainstay of team operations, STI will be aiming to win the series title.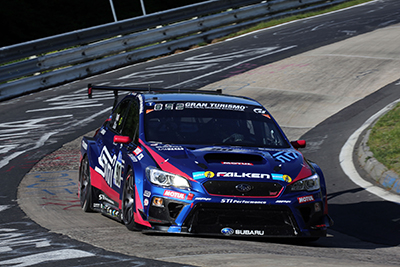 Nürburgring 24-Hour Race
STI will take part in the 46th Nürburgring 24-Hour Race at the Nürburgring circuit in Eifel, Rheinland-Pfalz, Germany from Thursday 10 to Sunday 13 May with the SUBARU WRX STI. In this car they have incorporated the knowhow and technology acquired through the development of STI Complete Cars and Performance Parts. As this will be their 11th year since their first participation in this race in 2008, they consider this year as a fresh start.
This year's race car features improved engine output characteristics, a paddle shift again, an optimized gear ratio, larger diameters of the brakes as well as revised balance. In addition, the performance of the car will be improved significantly with the elimination of the Mastervac for some effective use of left foot braking, enlarged tread widths and reduced aerodynamic resistance.
Furthermore, reflecting past experience, focus will be placed on improvements in reliability in every aspect to clear themselves from last year's unfortunate retirement.
Competing again in the SP3T class for cars with turbo charged engines of 2-litres or less, and where many leading European manufacturers jostle with each other, the team with their SUBARU WRX STI will be aiming at a fifth victory in the class to avenge last year's defeat.
Hideharu Tatsumi will act as Team Manager while engineers from STI and dealer mechanics selected from SUBARU dealerships across Japan will operate the team. The team will be joined by drivers who have been driving for them in past 24-hour races, Carlo van Dam from the Netherlands, Tim Schrick from Germany, and Hideki Yamauchi from Japan. They will also have a new Japanese driver Takuto Iguchi, who also competes in SUPER GT.
Marking the 30th anniversary of its foundation this year, STI will strive to be a company which can meet customer expectations through the development of Complete Cars based on SUBARU vehicles and STI Performance Parts which underscore 'Enjoyment & Peace of Mind' which SUBARU vehicles provide as well as motorsport activities.