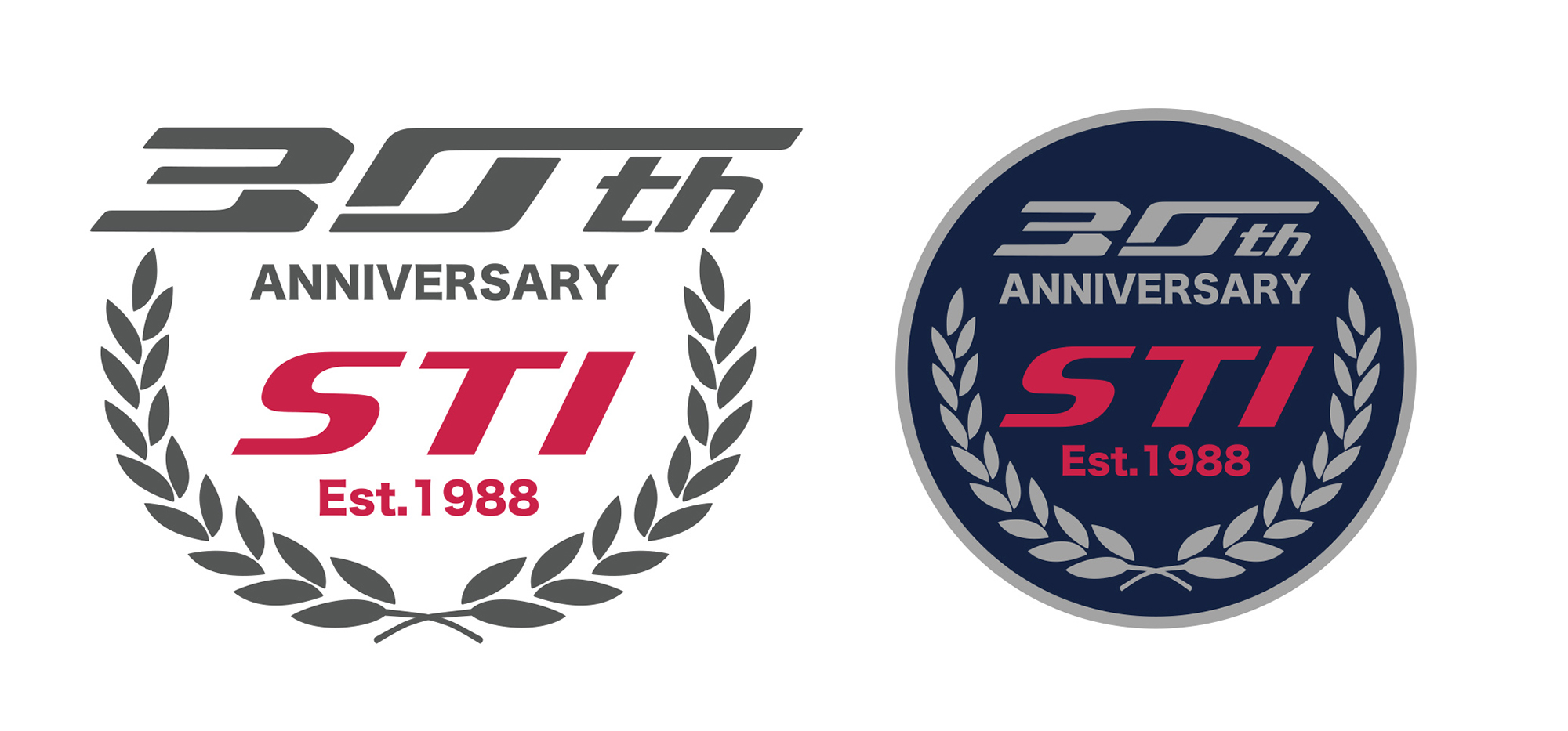 Images: left – STI 30th anniversary primary logo / Right: the logo emblem
SUBARU TECNICA INTERNATIONAL INC. (STI) will be celebrating its 30th anniversary on April 2nd of this year and to mark this milestone the company has established a commemorative logo design that it revealed on March 28th at the New York International Auto Show*.

STI was founded on the 2nd of April 1988 as a subsidiary of Fuji Heavy Industries, Ltd. (now SUBARU Corporation). Since then the company has accomplished numerous achievements in its motorsports activities such as winning three manufacturer championships in the FIA World Rally Championship and four class victories in the 24 Hours of Nürburgring. Alongside its motorsports activities, the company has also sold numerous complete cars and special spec vehicles since it first launched the Impreza 22B-STI version in 1998.

The company's 30th anniversary logo is based on STI's corporate philosophy. In the spirit of the company's slogan, "STI performance," the STI letters boldly stand at the center of the logo with laurel wreaths placed on the outside, symbolizing the brand's aim to be the best in the world. This is crowned with the words "30th Anniversary," to commemorate STI's 30 years of competing at the highest levels of motorsports around the globe. All these elements come together to also express STI's gratitude and connection to its fans.
Regarding the STI 30th anniversary logo
[Usage period] From March 28th, 2018 to March 31st, 2019
[Rollout program] Advertisements, various motorsports vehicles, websites, events, etc.
*New York International Auto Show
An historic car show that has been held in New York every year since 1900. In recent years it has been held at the Jacob K. Javits Convention Center. This year press days will be held on March 28th and 29th and then it will be open to the public from March 30th to April 8th.