Subaru Tecnica International *1, SUBARU's motorsport subsidiary, will participate in the qualifier from April 21 to 23 and the 51st Nürburgring 24-Hour Race on 20 and 21 May 2023 at the Nürburgring circuit in the Eifel region of Rhineland-Palatinate, Germany with its latest race car based on the new WRX S4. This is the 16th year of their challenge in the event since 2008.
The SUBARU WRX NBR CHALLENGE 2023 will be powered by a new 2.4-liter direct-injection turbo engine and will compete in the SP4T class, where turbocharged cars between 2.0 and 2.6 liters are entered.
The team will be aiming for a class win with car number 114 again, following last year's challenge, when they regrettably decided to retire.

The track is said to be the toughest in the world with a total length of 25km, a 300m difference in elevation and ever-changing weather conditions. In order for drivers to drive fast and control the car as they wish on such a challenging track, the new race car has been developed with the SGP (Subaru Global Platform) at its core, while taking advantage of the basic layout of the horizontally opposed engine and symmetrical AWD.

【SUBARU WRX NBR CHALLENGE 2023 Vehicle Package】
Well-matured basic package (AWD, special suspension, racing features)
+Further deepening through a combination of SUBARU's latest technologies (direct-injection engine and SGP)

・280mm-wide tires + 11J wheels
・Special suspension
・AWD control technology
・Other features for racing

・2.4L direct-injection turbocharged engine
・SPG body

【Improved component reliability】

Larger ball joints in the front lower arms + improved durability and reliability through revised life management

Larger muffler + revised layout to comply with running noise regulations + aerodynamic improvements (flat floor)

【Improved driving performance】
Development of flexible parts to capitalize on the SGP body

Reduced bracket weight and revised rigidity balance

Reduced weight by incorporating a carbon shaft and verifying the installation position


Hideharu Tatsumi will be the Team General Manager and Takuya Sawada will be the Team Manager with Naoki Shibuya acting as the Project Leader for building the vehicle. Carlo van Dam (Netherlands), Tim Schrick (Germany), Hideki Yamauchi (Japan) and Takuto Iguchi (Japan) will drive for the team.
Eight service technicians chosen through a rigorous selection process from SUBARU dealerships in Japan will also join and support the team for the races again this year.
The participation of dealership service technicians in overseas motor races has been ongoing since 1990, with the aim of delivering "peace of mind" and "pleasure of driving" in customers' car life by improving the technicians' technical skills. To date (as of 2022), 385 service technicians have worked on the Safari Rally, the WRC*2 and the Nürburgring 24-Hour Race.


*1: Subaru Tecnica International Inc (President: Yasuo Hiraoka, Mitaka City, Tokyo, Abbreviation: STI)
*2: World Rally Championship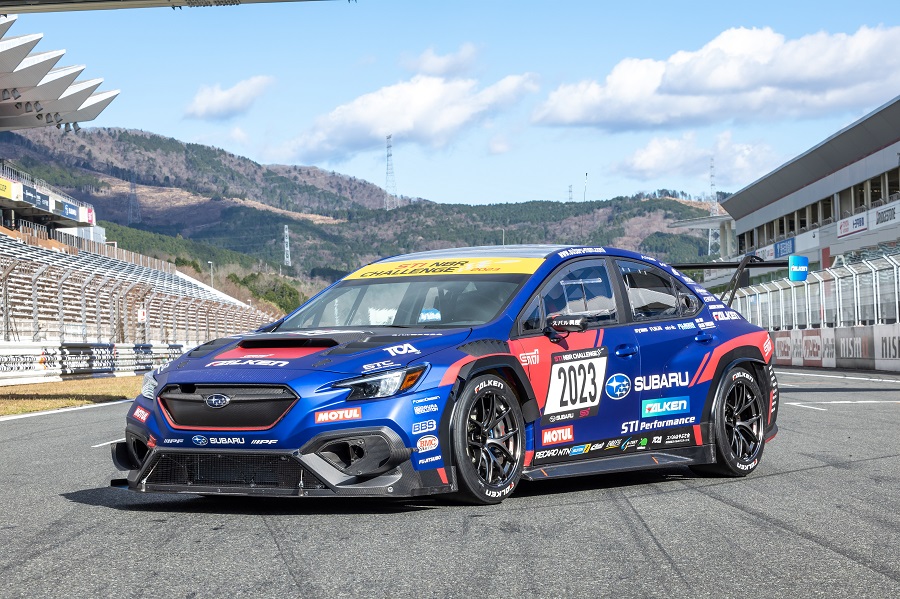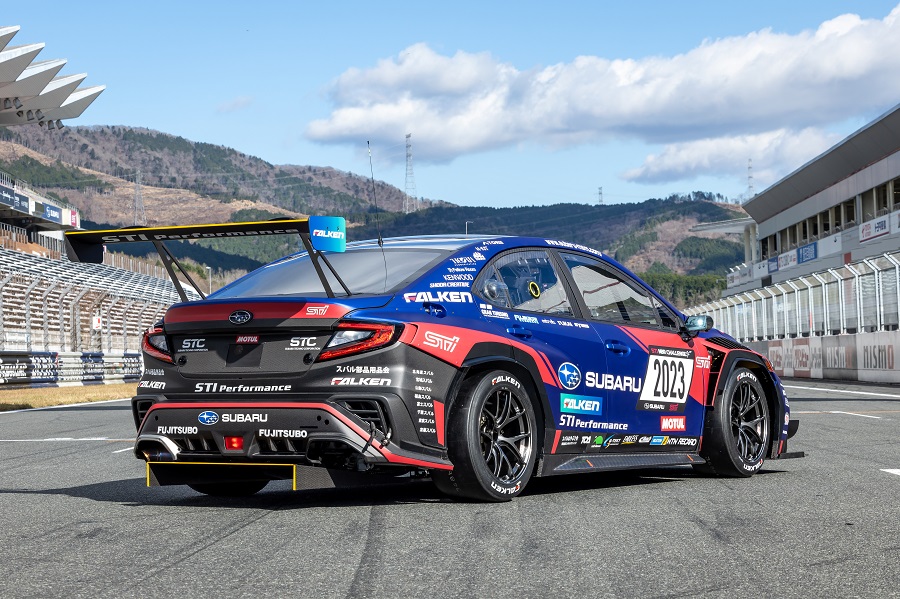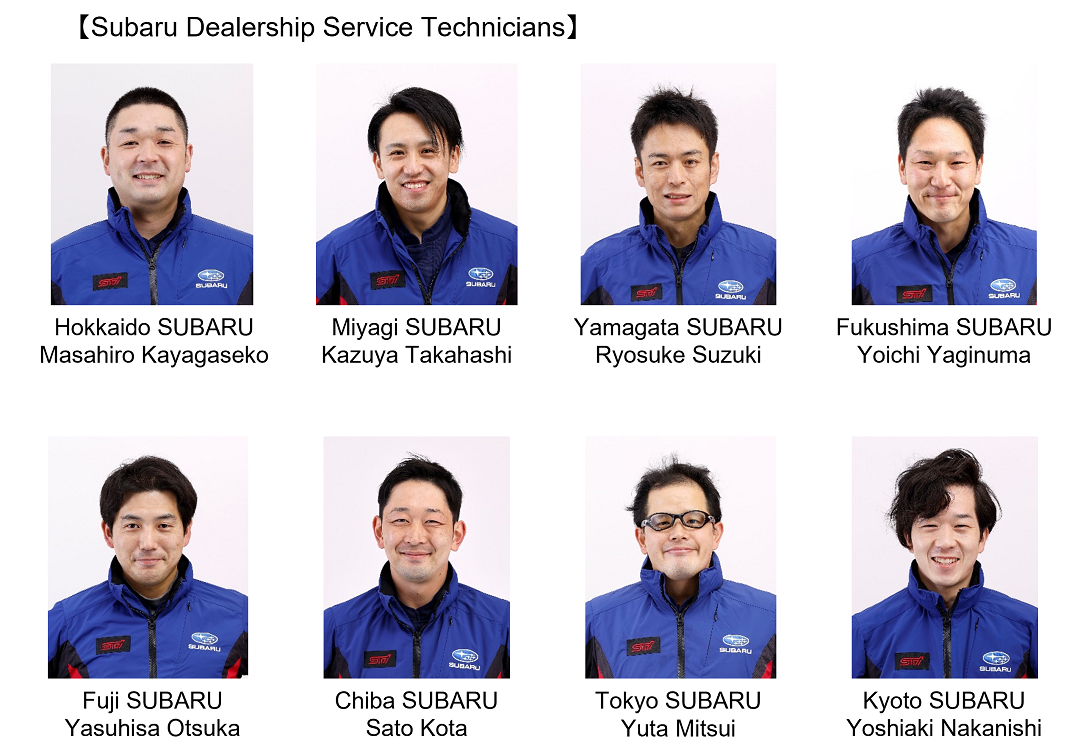 【Race Car】
| | |
| --- | --- |
| Model Name | SUBARU WRX NBR CHALLENGE 2023 |
| Overall length | 5,270mm |
| Overall width | 1,900mm |
| Overall height | 1,390mm |
| Wheelbase | 2,690mm |
| Engine type | FA24 BOXER DOHC 16 valve AVCS single scroll turbo |
| Engine displacement | 2,387cc |
| Vehicle weight | 1,290kg |
| Maximum output | 280kw(380PS) / 5,500rpm |
| Maximum torque | 590Nm(60kgf・m) / 3,500rpm |
| Air restrictor   | φ39 |
| Transmission | 6-speed sequential gearbox + paddle shift |
| Clutch | O.R.C 5.5-inch, multi-plate |
| Suspension | Front: Strut / Rear: Double wishbone |
| Brakes | Front: 6-pot / Rear: 4-pot |
| Wheels | BBS 18 x 11J |
| Tires | FALKEN 280/680R18 |