Plans are subject to change depending on the situation due to the COVID-19 pandemic.
Tokyo, February 22, 2021 — Subaru Corporation and its motorsport subsidiary Subaru Tecnica International Inc*1 announced an overview of their motorsport activities for 2021.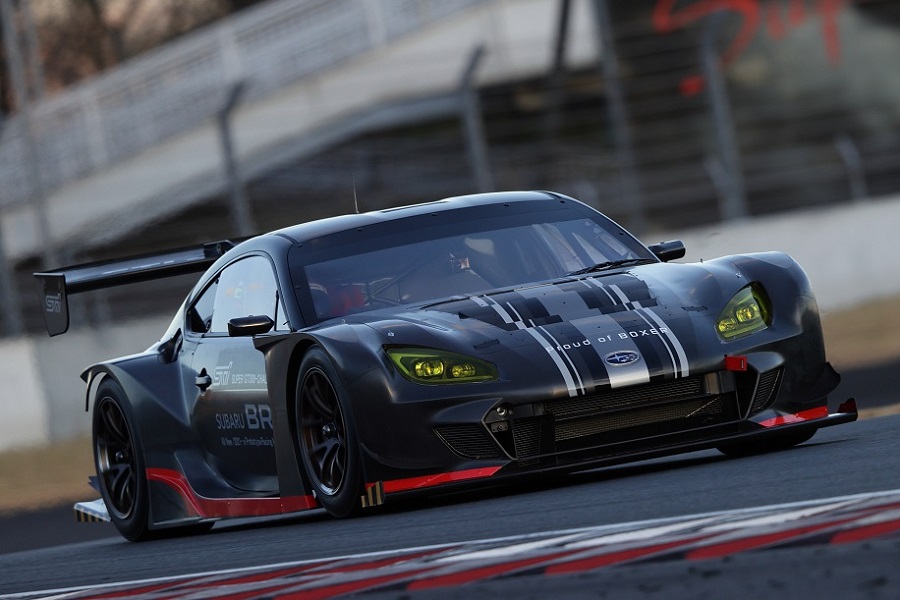 SUPER GT Series
Subaru will compete in the GT300 class of the SUPER GT Series with the SUBARU BRZ GT300 race car, which is based on the all-new SUBARU BRZ*2. The SUPER GT series is widely regarded as Japan's top motorsport category.
For 2021 season, Masahiro Ozawa will lead the team as the new Team General Manager, replacing Makoto Shibuya. Team operations will be managed by R&D SPORT*3 and two drivers, Takuto Iguchi and Hideki Yamauchi will be driving for the team again as in 2020.
With the concept of a "lightweight cornering machine", the race car for 2021 incorporates all the technology and knowledge that Subaru has developed over the years in racing. With this car, the team aims to gain points in every race to win the championship.
Japanese Rally Championship
We will be supporting three drivers, Toshihiro Arai, Hiroki Arai and Takuma Kamada, who will be competing in the JN1 *4 class of the Japanese Rally Championship with the WRX STI. Last season, Hiroki Arai became the youngest driver to win the championship in this class. Also, service technicians selected from Subaru dealerships will provide maintenance support on site for the rally cars of the supported drivers.
SUBARU BRZ One-Make Racing
CG ROBOT RACING TEAM from Subaru will participate in the GAZOO Racing 86/BRZ race with the SUBARU BRZ RA Racing and will support two drivers, Rintaro Kubo and Yuya Tezuka, in the professional series. Also, service technicians selected from Subaru dealerships will provide maintenance support for the team's cars in each race.
Nürburgring 24-Hour Race
Although Subaru was planning to take part in the 49th Nürburgring 24-Hour Race (Eifel, Pfalz, Germany, June 3-6) in the SP3T *5 class, we have decided to cancel our participation in this year's race scheduled for June in light of the Covid-19 global pandemic. . However, the participation to the 24-hour race at the Nürburgring remains an important part of our technical and human resources development and we will reconsider entering it as soon as the situation allows us to do so.
*1: Subaru Tecnica International Inc (President: Yasuo Hiraoka, Mitaka City, Tokyo, Abbreviation: STI)
*2: Second generation model debuted in November 2020
*3: R&D SPORT Co.,Ltd. (President: Shinji Motojima, Hiratsuka City, Kanagawa)
*4: Class for 4WD vehicles with engines of more than 2.5 liters piston displacement.
(For vehicles with a turbocharger, the displacement is calculated as x 1.7)
*5: Class for cars with turbocharged engines of up to 2 liters displacement