Tokyo, February 13, 2019 — Subaru Corporation and its motorsport subsidiary Subaru Tecnica International Inc. (STI; President Yoshio Hirakawa; located in Mitaka, Tokyo) announced an overview of Subaru Motorsport activities for 2019.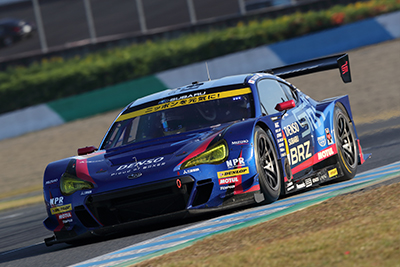 SUPER GT Series
Subaru, with the "Subaru BRZ GT300" race car, will compete in the GT300 class of the SUPER GT Series again this year. The SUPER GT series is widely regarded as Japan's top motorsports category. The team general manager will be Makoto Shibuya of STI, while team operations will be managed by R&D SPORT (President Shinji Motojima; located in Hiratsuka, Kanagawa). As in previous years, Takuto Iguchi and Hideki Yamauchi will be driving for the team.
The 2019 race car received refinements including improved endurance reliability and thermal efficiency in Subaru's signature Boxer engine, optimized balance between chassis design and aerodynamics as well as improved roadholding performance. With these refinements, Subaru strives for winning long-desired series championship.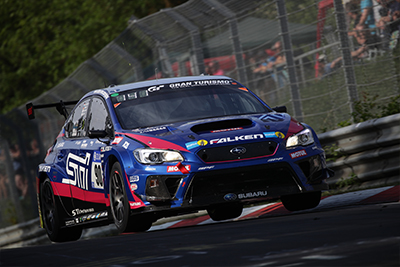 Nürburgring 24-Hour Race
The 47th Nürburgring 24-Hour Race will take place in Germany on June 20-23, and Subaru will compete in the event for the twelfth consecutive year with a Subaru WRX STI. Subaru has won the SP3T class (for sub-2 liter turbocharged vehicles) five times—in 2011, 2012, 2015, 2016 and 2018—and is looking to achieve the sixth class win this year.
Hideharu Tatsumi of STI will take the position of team general manager and service personnel selected from Subaru dealers in Japan will participate in the race as a part of team crew together with STI engineers. As for team driver line-up, Carlo van Dam (Netherlands), Tim Schrick (Germany), Hideki Yamauchi (Japan) and Takuto Iguchi (Japan) will be driving again as defending class champion.
The 2019 race car has the enhanced durability with optimized gear ratio, improved brake balance, overhauled aerodynamics, improved chassis geometry, improved wheel stiffness, and improved roadholding performance. Subaru aims for second consecutive win in the class with the race car further improved from last year.
Japanese Rally Championship
Subaru sponsored drivers, Toshihiro Arai, Norihiko Katsuta and Takuma Kamata, will compete in Japanese Rally Championship series with Subaru WRX STI. Dominated the podium in the last season, the drivers will show high level competition in 2019 season again.
Service personnel selected from Subaru dealers in Japan will provide technical supports to the drivers.
SUBARU BRZ One-Make Racing
CG ROBOT RACING TEAM will compete in GAZOO Racing 86/BRZ One-Make race series with Subaru BRZ. Subaru will support Takuto Iguchi and Rintaro Kubo in professional series, and Miku Ikejima in clubman series. Service personnel selected from Subaru dealers in Japan will provide technical support to the participants driving the Subaru BRZ.
STI MOTORSPORT DAY
To commemorate its 30th anniversary year, STI will hold "STI MOTORSPORT DAY", a fan gathering event at Fuji Speed Way circuit in Shizuoka, Japan on March 10th. Subaru racing drivers will be joining the event.
Through the efforts centered on development of complete tuned car based on regular Subaru models and tireless challenges in motorsport field, STI continues to aim for being a company with a strong presence that make more people smile.